Barbara Porto
Confiança Earring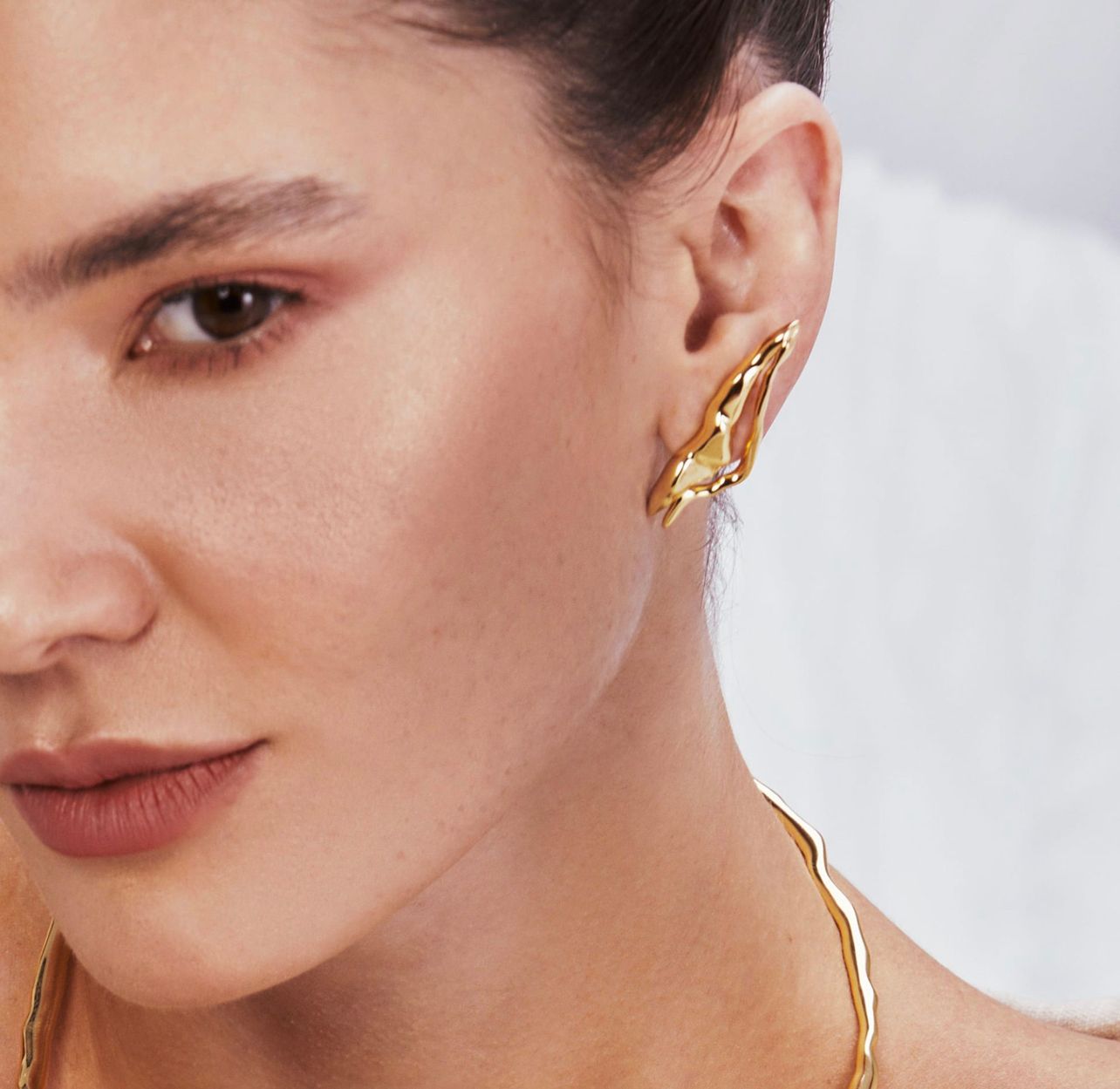 Description
The Confiança earring has an organic and abstract design, making it a small and light semi-jewel, ideal to complement your style in everyday life with elegance and comfort.
The base of this earring is made of noble metal plated in 18 carat gold or 925 silver and finished with a layer of Italian varnish to ensure shine and durability.
Width: 24.8 mm

Height: 25,5mm

Thickness: 5.6mm

Weight: 11 grams
SKU: BP0262
Products are manufactured in Brazil.