Maria Dolores
Multi Encaixe Colorful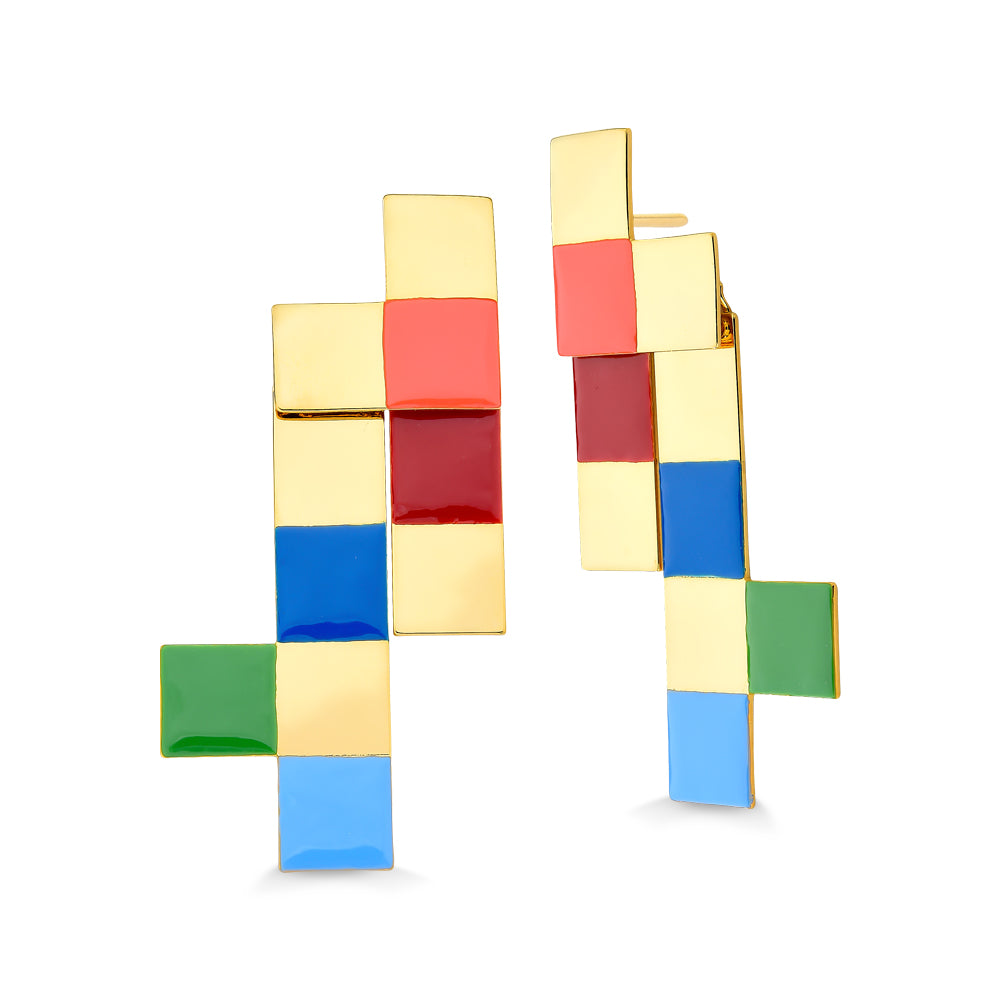 Description
Have you ever imagined letting design lead you to a colorful and playful universe, where art completes us? Life is not a game, but it is worth believing that we can make everything fall into place.
As well as the Earring Multi Fitting Colorful Maria Dolores that has a very fun and elegant theme. A modular piece for you to have fun like a game. The earring is made in a thin plate, plated with gold or black rhodium, with the shape well square and markings that draw the blocks in a mix of colors with enamel Blue, Green and Red. On the back of the earring, small hooks allow you to mount the options of blocks formed by two more asymmetrical sheets of metals. This game makes it possible to leave the earring with a shorter, longer, or asymmetrical design, creating a game of assembling your version, in which you create your own style and have fun with this piece that besides being beautiful makes up the styling with a lot of personality, joy and sophistication.

Height: 7,2cm
Width: 3,5cm
Dimensions smaller fitting piece: 2.7cm x 1.7cm
Dimensions larger fitting piece: 5.1cm x 2.3cm
Weight: 13g each

SKU: MD2106
Products are manufactured in Brazil.