Maria Dolores
Encaixe Earring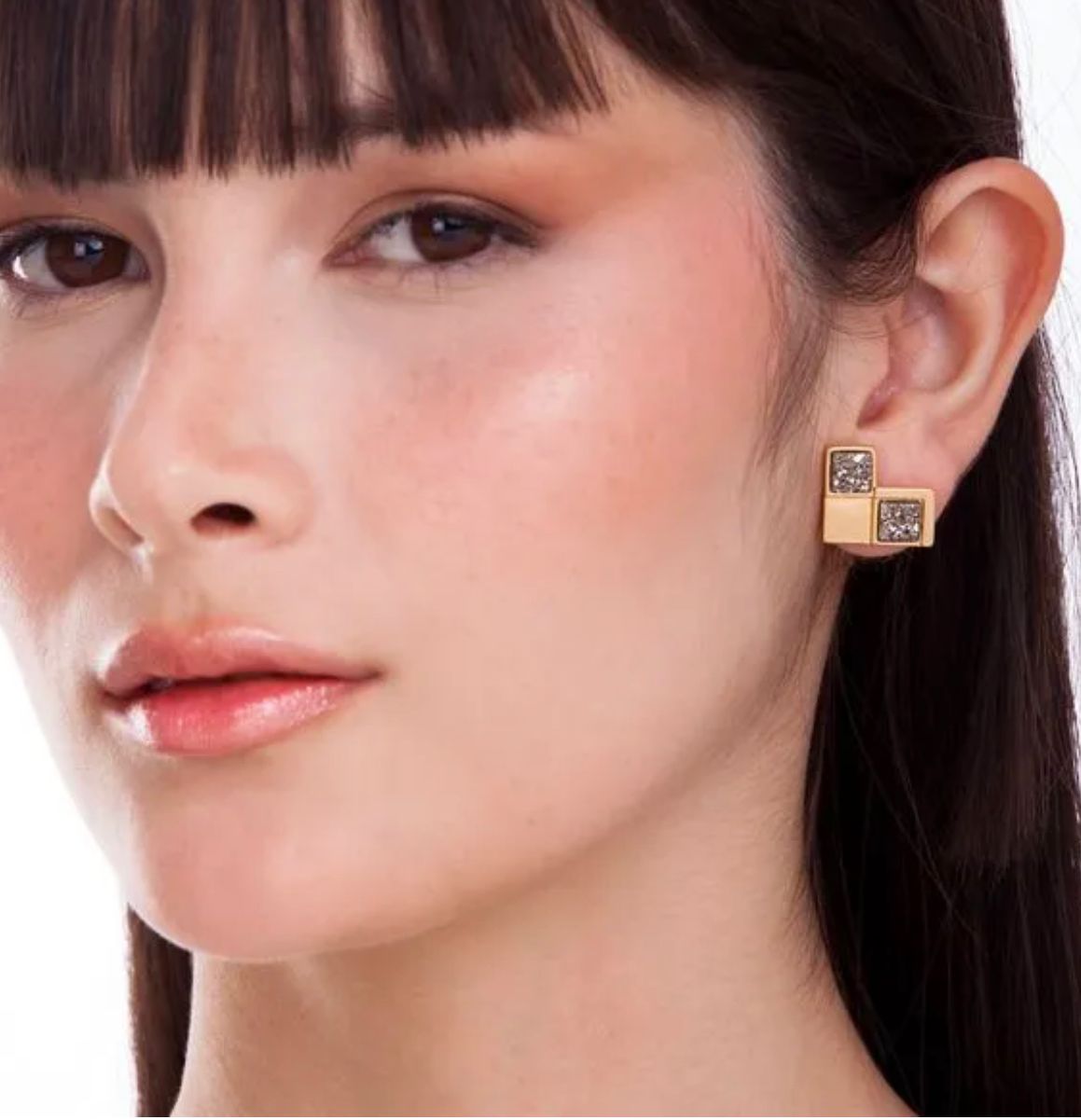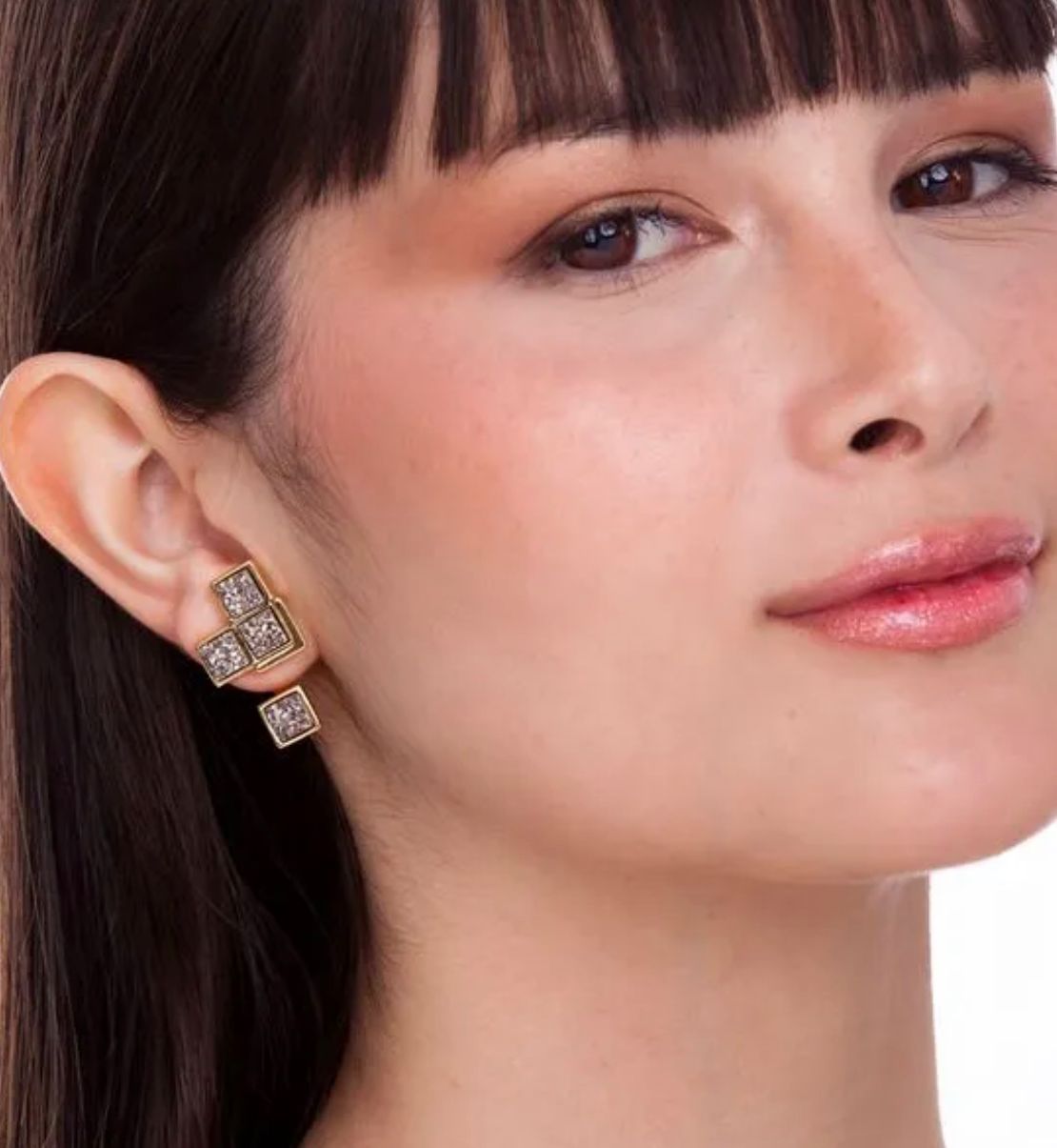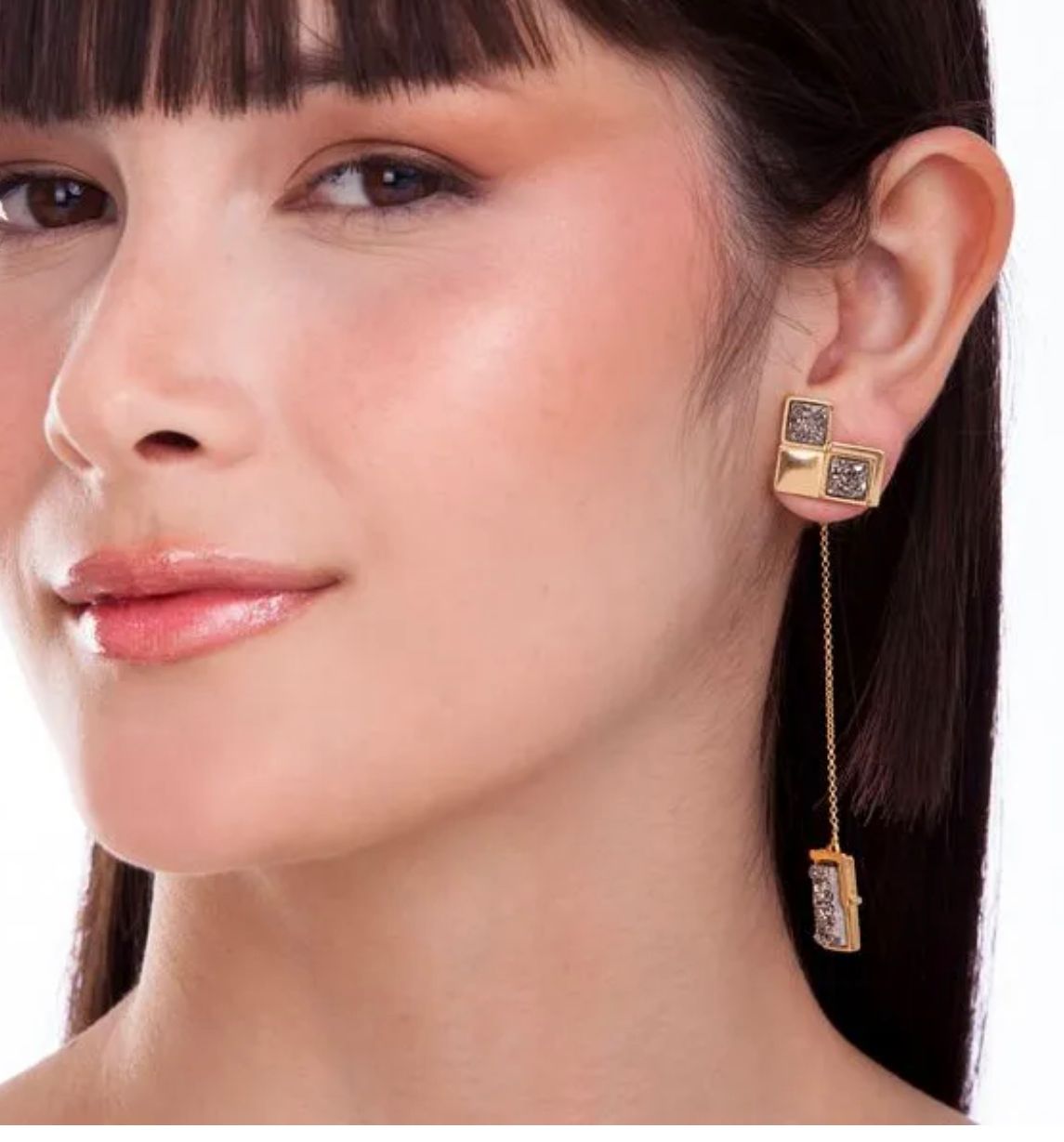 Description
Have you ever imagined letting design lead you to a colorful and playful universe, where art completes us? Life is not a game, but it is worth believing that we can make everything fall into place.
As well as the Maria Dolores Fitting Earring, composed of asymmetrical pieces in which you can have fun with them when assembling your earring version. The earring has the ear jacket format, with elements that wear the ear, in which the base is formed by three blocks, a mix of Druze Metallized and Metal, being one side different from the other. Below, on one side, the earring has a removable pendant composed of a delicate chain of very thin links and finished with a larger block of Metallic Druze that fits behind the ear, in the earring blacks. In the other earring, another removable pendant, but in the short version, with only a block in Metallic Druze that also fits behind the ear.
A delicate earring, but with presence, which represents very much the inspiration and fun of the collection Everything Fits, so that you choose the way to create and use the pieces in the way that best suits you.
Base dimensions: 1.6cm x 1.6cm
Larger pendant: 8cm
Smaller pendant: 2,1cm x 0,8cm
Stones: 1,2cm x 0,4cm to 0,5cm x 0,5cm
Total weight: 11g each
SKU: MD2107B
Products are manufactured in Brazil.